Please keep in mind that all videos on this page were posted through Youtube and may be jumpy or freeze. The originals are much smoother!

There are some examples of the ceremony video you will receive in our captured package. For only $1699 you get DJ, photographer, and video of your ceremony!
!

Your edited mini-movie will be posted on Youtube so you can share it with all your family and friends. You can purchase extra discs for only $21.20.
You will receive all of your unedited clips in a format that you can view on your computer plus an edited 3-5 minute mini-movie highlighting your special day
from start to finish in DVD format that you can view through your DVD player!

GENERIC WEDDING VIDEO SHOOT
(only if you have full video coverage in your package)
(THE Captured package will be video of your ceremony only)
1 clip complete processional (bridal party) coming down aisle

complete ceremony- shot in 10-15 minute clips

1 clip complete recessional

(1-2) 5 minute clip of after wedding photo session

1 up to 5 minute clip of reception room, décor, table setting, cake, flowers, guest book etc.

1 clip introductions

1 clip complete 1st dance

1 clip feeding each other 1st bite

(5-10) 1 minute clips guests congratulating bride and groom

1 clip complete father-daughter dance

1 clip complete mother-son dance

1 clip complete garter removal

1 clip complete bouquet toss

1 clip complete garter being put on bouquet catcher

1 clip complete cake cutting

1 clip complete last dance

1 clip complete grand finale
From Shane, our Central Florida
WEDDING VIDEO
specialist
WEDDING DJ
MIc-L and
WEDDING PHOTOGRAPHER
Rina Marie
Here's an example of what an
A BETTER
DJ AND PHOTOGRAPHER
WEDDING RECEPTION
is like
From our north
FLORIDA
Video Specialist
ED ROY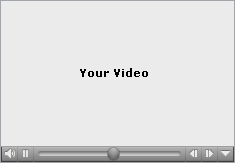 A WEDDING commercial by Shane


As you can see in the reception part of the video below, indoor video in
a dimly lit room requires extra lighting if you don't want an orange tint and grainy video.
We highly recommend turning on the venue lights for the most important moments.
The light that would be required in a dark room would be blinding and ruin the
ambience of the moment.

We have several
very AFFORDABLE PACKAGES
that include excellent
WEDDING VIDEO
at the
BEST PRICES
in the country!.
Whether you want HD
VIDEO
of your
CEREMONY
or
HD VIDEO
of your
WEDDING
and reception we have a
PACKAGE
that is just right for you!
See our WEDDING PACKAGES and PRICES
321-412-3878
The following
WEDDING VIDEO
was filmed by a guest.
DJ
Mic-L in action
DJ Benjammin' lines up the guests for introductions.
Our WEDDING DJs will manage your
WEDDING RECEPTION
from the moment you arrive
from your after
WEDDING PHOTOS
Our lead
WEDDING PHOTOGRAPHER
Rina Marie sets up the groomsmen
for some pre-
WEDDING PHOTOS
LIGHT SHOW DEMO
Here are some samples of our lighting from our personal light show.
Light shows will vary depending on your DJ!
DJ Benjammin's new Vertigo lighting
DJ Mic-L leads the guests through Shout and the "Cupid Shuffle"
filmed by a guest
DJ Mic-L always teaches the guests
how to do "The Cupid Shuffle"
DJ Mic-L leads 500 people through "Drift Away" at an international
Karaoke contest complete with costumes and judges.
DJ Mic-L MCing and singing with BIG ENGINE live at the Boothill Saloon
filmed by Shane 2010
DJ MIC-L singing "Can't You See" and "Dreams"
1-20-12 with BIG ENGINE at the Boothill Saloon
.
The sound quality is not up to our usual standards as the camera was actually on stage so the sound came from the amps and monitors rather than the mixed sound through the main PA. Alos no lighting was used for this video making it darker than normal and giving the skin an orange tint.
None of this takes away from the fact that
BIG ENGINE ROCKS!
Special thanks to Tony Mikus of Big Engine www.bigengine.com
and Shane of Full Fokus Entertainment
Take 20 minutes and see what an A BETTER DJ AND PHOTOGRAPHER
sweet 16 party
is like
Enjoy the slide show while the video loads


A Better DJ and Photographer provides top notch DJ and photography-video services
for your wedding, party, event, Sweet 16 party, corporate event,
holiday party, and more,
all at great prices anywhere in the country.


Our expert wedding DJ and wedding photographer package
prices are very affordable and they will help you create the perfect package
for your event and budget. Free planning assistance
and wholesale photo printing is available to all of our clients!
Our performances are legendary!
Same great prices nationwide

321-617-3169
weekdays until midnight EST