HAPPY

BIRTHDAY

TO....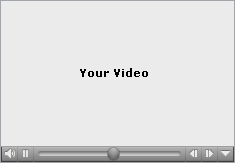 YOU!!!!




Call now to reserve your date before someone else does!
Go here for more info or continue for testimonials

Hello!
Thanks so much for your services! I really couldn't have had a better dj or photographer! It was so amazing! we look forward to using your services again. please let us know when the pictures will be up and where?
Jenna (the birthday girl) 1-28-12

Don't ruin the party by hiring the wrong
SWEET 16 DJ...
hire the experts!


321-617-3169
special PACKAGE PRICING only $1299* for both the a great teen party Disc Jockey and a professional PHOTOGRAPHER
(yes you DO want PROFESSIONAL PHOTOGRAPHY at this price!)
(*no other discounts apply except 10% off military)

9-26-10
Michael and Rina,
Thank you so much for working Danielle's party last night. The kids had a great time and Danielle is beside herself with the success of her Sweet 16.
Would you please let me know when the pictures will be posted? Thanks again the great work at the party!
Christy D


Call to book the BEST Dee Jay for PARTY MUSIC now!

for all TEEN events starting at only $699 321-617-3169

10-7-10


Hey,

Michael
First of all I want to say thank you so much for making my 16th birthday one to remember! It was really a great time!! My Grandpa is getting married at ***** Park November 13, 2010. They will be getting married at 2p.m. I was wondering if you could service their wedding? You would probably need to be there by 1:00 to play so how ever long you would need to set up. It's a great crowd to play for! So if you could possibly email me back with prices. My Grandfather's name is Jim ***** and his fiance's name is Melody *****. I will leave their contacts if you would like to know the kinds of music, or we can set it up through me and you.
Thanks,
hope to hear from you soon
God Bless
Linda O

11-21-10
Hi Michael -
Just a quick note to say what a great job Ben and Shy did for us last night. The party was amazing and wouldn't have been the same without them. The kids loved them and never stopped dancing!
Also - please let me know when the pictures will be available and when the cd will be sent to us.
Thank you again!!
Robin
We DJ more SWEET 16 and TEEN PARTIES
than any Dee Jay company we know of!
Why???
Because w
e have done thousands of TEEN PARTIES and we
know exactly
what to expect and how to entertain
young adults in a family atmosphere!
We are YOUR SWEET 16 PARTY DJ and PHOTOGRAPHER!
We
don't need any silly games to keep them entertained!
We will skillfully blend their PARTY MUSIC song request list with the songs that we know will keep them dancing
and having fun! We stay current with all the current DANCE MUSIC and will bring all of the music they ask for!
11-21-10
You guys were beyond fantastic at my granddaughter Tracy's Sweet 16! Thank you!
Larry Fischer
We will also capture all of their special moments
with photos that will last a lifetime!!!
Provide a professional sound system with back-ups
Professionally MC your celebration including introductions, father daughter dance,cake cutting, & last dance
Bring ALL of the music that you request plus another 30-60,000 other songs
Follow your time-line
Provide a wireless mic for toasts or announcements
Provide dance lighting
Take requests (at your option)
Keep your guests dancing
Your PHOTOGRAPHER will take pictures of:
The princess getting ready (arriving if applicable)

Guests arriving

The venue and decorations

The introductions

family portraits

The food

The toasts

The father-daughter dance

any other special dances

The cake cutting

The last dance

any other pictures you wantPlus hundreds of portraits and candid shots of you and your guests
WE WILL:
Gather the important information about your special day

Email you a professional planner that will help make planning your celebration easy (after deposit/booking fee)

Help you plan your celebration

Use our vast experience to place the perfect experts to deliver the ultimate performances

Verify the information on your planner

Make sure that both your DJ and photographer contact you the week of your celebration to confirm all details

Lightly edit your pictures and send you a lionk to your custom page)

Create a page on our site dedicated to your celebration for your guests to enjoy. Contact you to let you know your page is up and disc has been mailed
Don't ruin the
sweet 16 PARTY
by getting the wrong
Dee Jay,
call to reserve your date now!!!
321-617-3169
Hi Michael,
I just had a chance to sit down and tell you that I was very impressed with the DJ and Photographer that you sent for my son's 16TH Birthday party back on August 22.
I have saved your information because I will be planning a 50th Birthday party for my husband next September and would really like to use you again.
I just have one question, when will I be receiving the disk with all the pictures from the party?
Thanks
Jodie Altizer
We have great professional DJ
speakers
that really give them all the
BOOM
they want!
2-7-10
Michael,
Thank you for helping to make my daughter's 16th birthday special. Do you have an idea when the pictures will be posted to the website.
We were able to see the youtube videos, but not any pictures.
Thanks again,
Tim
10-19-09
Just to let you know, the guys you sent were fabulous! They were so professional, fit right in,
knew how to read the crowd, took some great pictures, I will be recommending and using you again.
When will I be able to download the pictures? and can you also send me the disc?
BTW, please feel free to use me as a reference. You guys were so easy to work with and so professional...
such a refreshing change!
thanks!
Clare
11/17/07
I can't thank you enough for your services last night. The girls (and everyone else) had a great time thanks to you.
Looking forward to seeing the pictures from the party.
Take care and have a great Thanksgiving holiday.
Maria
Sometimes at the end of a GREAT
SWEET 16 PARTY
we do a sing-a-long
to finish the night off!
321-412-3878
Sweet 16 party tips
As nationwide DJ and photography company we are contacted by hundreds of parents planning a SWEET 16 PARTY. We have personally done several hundred SWEET SIXTEEN PARTIES and managed hundreds more! To be successful the best sweet 16 party ideas should always include a very experienced high energy Disc Jockey!
If you've never done it before hosting a teen party for your son or daughter is definitely a challenge without professional assistance. We offer free planning assistance with every package we book!
For package prices and hiring information
We have seen a lot of parents waste a lot of time and spend way too much money by focusing and spending on the wrong things, and not focusing enough on the right things.
The first thing you need to do is ask your son or daughter is what do they expect from their SWEET 16 PARTY? Do they want a formal sit down dinner in a fancy hotel ballroom? Do they want expensive decorations? Do they want pretty flowers on every table? Do they really want to play games? The answer to those questions is probably no! Your son/daughter and their friends probably just want to DANCE, and that's really ALL they want to do is DANCE. There are many websites with SWEET 16 PARTY IDEAS but most are outdated, so unless your son or daughter still play with Barbie and G.I. Joe, you probably should click away from the sites that suggest silly games.

Do you really think that your son or daughter wants to play pass the orange under the chin?
Call this number right now!
321-617-3169 and get the expert help
you need!
For package prices and hiring information
CLICK HERE
These are not 12 year old children we are talking about, these are young adults. In just 2 short years they will be graduating high school, eligible to vote, and even (unfortunately) get married. If you are seriously thinking of throwing a party without a great Dee Jay just give your son or daughter five hundred dollars as a gift and skip the party.
For the best package prices and hiring information CLICK HERE
Call this number right now!
321-617-3169 and get the expert help
you need!
So now that you know that, it takes a lot of pressure off you, the parents. You really don't need an expensive venue, you really don't need fancy food, and you really don't need pretty flowers on every table! What you DO need is easy stuff like finger foods (pizza, wings, cheese, cheese sticks, candy, etc), a few SWEET 16 balloons, a tiara for the princess, an air conditioned venue with a DANCE area,
and most importantly a very experienced sweet 16 DJ
You can have both a very experienced DJ plus a professional photographer to capture all those special moments for as little as $1299*
(*for a limited time. Prices subject to change without notice)
For SWEET 16 DJ package prices and hiring information CLICK HERE
Call this number right now!
321-617-3169 and get the expert help
you need!
So I'm sure that you know where to get the finger foods (be sure and ask for a volume discount on Pizza and wings), there are lots of great places to rent inexpensive venues (check with Parks and Rec, VFW, Moose Club,

American Legion, etc.) most come with tables and chairs so you just need to grab some plastic table cloths. The very best teen party we ever did was in an airplane hangar!
So that leaves the SWEET 16 DJ! Where on earth do you find the BEST Disc Jockey? How do you know if the Dee Jays you find are any good? Well let's take a look at what you need from the
BEST SWEET 16 DJ:
A GREAT sound system
Large music selection
MC skills
Extensive knowledge of today's music
Extensive experience with hosting a teen party
Ability to help you with PLANNING IDEAS
Exciting DANCE floor lighting
Possibly Karaoke
The ability to calmly manage lots of requests
Ability to motivate the guests to get out on the dance floor and keep them there
Now based on the above your first impression is that you need to find a young SWEET 16 DJ that is a little older than the guests.

Probably wrong!
The DJ that you select is the person that is going to actually run your SWEET 16 PARTY! (We don't hire any SWEET 16 DJS that have not done at least 25 teen parties.) A more mature Disc Jockey is going to have much more:
PARTY MUSIC knowledge
people management skills
better sound equipment
better lighting
and most importantly a lot of experience and expertise
For package prices and hiring information
CLICK HERE
Call this number right now!
321-617-3169 and get the expert help
you need!
This more mature SWEET 16 DJ is probably a full time DJ. He/she will be much more in touch with today's music than someone who listens to music on the radio when they are not in school or at work.
I'm personally 65 years old and I can honestly guarantee you that every single guest at every SWEET 16 PARTY that I was ever the sweet 16 DJ at will say that I was the BEST SWEET 16 DJ of all of the SWEET 16 DJS that they have ever seen!
So in summary, how do you throw the
BEST SWEET 16 PARTY?
Get a venue (with good AC) with a DANCE MUSIC area
Get some inexpensive finger foods
Don't do much decorating (1 trip to the PARTY store)
Hire the BEST SWEET 16 DJ
Want to make your SWEET 16 PARTY even better?
Use some of the money you saved on the above by getting a professional photographer! This SWEET 16 PARTY is a milestone in your son/daughter's life and to have it professionally captured forever is priceless!
For SWEET 16 DJ package prices and hiring information CALL 321-617-3169
booking info
321-617-3169
For more SWEET 16 PARTY
TIPS
__________________


A Better DJ and Photographer provides top notch DJ and photography-video services
for your wedding, party, event, Sweet 16 party, corporate event,
holiday party, and more,
all at great prices anywhere in the country.


Our expert wedding DJ and wedding photographer package
prices are very affordable and they will help you create the perfect package
for your event and budget. Free planning assistance
and wholesale photo printing is available to all of our clients!
Our performances are legendary!
Same great prices nationwide

321-617-3169
weekdays until midnight EST